Greg Auerbach (b. 1985)
Greg Auerbach made his first piece of art while living in a studio in Downtown Los Angeles. Unable to afford to decorate his walls, he decided to try his hand at stencils and relative-collage, making a 6-foot piece of Alfred Hitchcock spray painted over vintage murder and mystery headlines from the 1800's -1960's. His concept was simple at first; to pay homage and respect to the people he admired, by painting them among a bed of their themes, inspirations, lives and societal impacts.
This quickly blossomed into a career in mixed-media, with materials like spray paint, acrylics, bullet shells, ink, stencils, needles, silk screens, bricks, concrete and various created methods of experimentation and play with found objects.
His style is bold and often confrontational with a twist of hope and irony always present – as in "In A Brighter World" - resin over "acquired" LAPD bullet shells, with an image of a gun expelling not violence but instead a swarm of butterflies.
Greg's biggest passion is political work. The series "Future: No Future," depicts scenes of ongoing world travesties and their repercussions (i.e. homelessness, energy crisis, global warming). The series is ongoing.
Greg's work has been featured from Los Angeles to India, and has become part of collections both private and corporate, featured in The Washington Post, Vanity Fair, Architectural Digest, Variety and other publications, and featured on TV, most recently, on the hit show "Empire" on Fox. Greg also toured with the Bernie Sanders campaign after two pieces he made became favorites of media and supporters of the campaign.
At 33-years-old, he continues to propel forward, making beautiful, sometimes haunting works, with bold statements and heartfelt care.
He received his BFA from the School of Visual Arts, in New York.
GBA Studio - Hollywood

4000 sq/ft in the middle of historic Hollywood in Los Angeles.
Studio visits by appointment only. SET UP A VISIT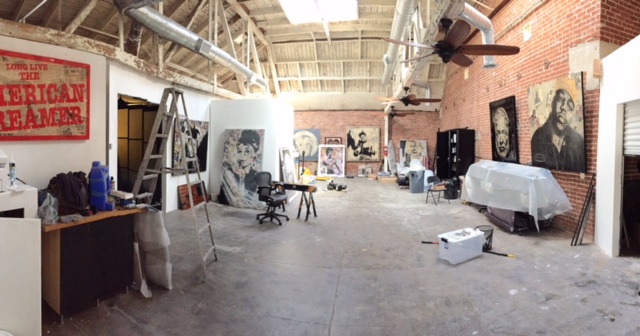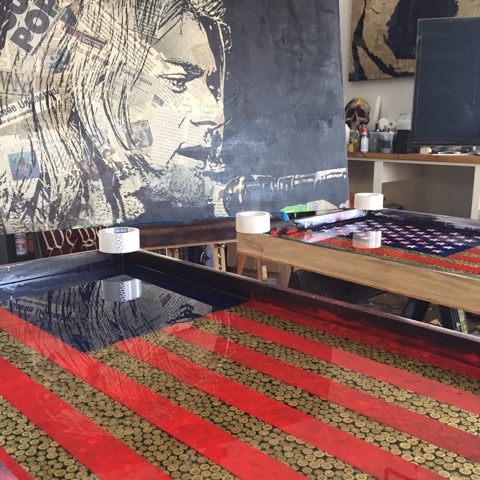 CHARITIES:
Greg tries to contribute to the following youth charities with artwork and funding based on art sales.
Please feel free to contact any of them to see how you might be able to help.